Regionscape

This is the view where many of the strategic decisions are made from. It is an overhead map showing you where you and your teams are on the map. From here, you can control where your teams go, manage time movement, view strategic information and sometimes even see enemy movement.
Areascape

This is the 3d map where your characters can move in real time either individually or as a group.
Strategic Management

When not fighting, you need to coordinate your teams, gather and manage resources, negotiate with the various factions, and spread your influence. Ultimately, you need to gather enough forces to drive the demonic invaders out of the land. But how you do that is up to you. For example: Do you side with the disreputable crime lords of Lost Vegas? Or the well-equipped but bigoted human supremacists?
Factions

Like in a 4x Strategy Game, each faction in Graywalkers has its own agenda to pursue, with or without the player's help. They decide on their own, and depending on the circumstances, may engage in war against each other. You will find the faction's territorial lines moving back and forth, as each wrestles for control of valuable commodities. How you interact with them will determine your Influence Factor with these factions.
Missions

There are many kinds of missions to engage in. Some will push the story forward, some will convince recruits to join you, some will improve your relationship with a faction.
Strategic Combat

Resolve combat quickly and automatically especially when fighting enemies you know you can overwhelm.
Combatscape

The combat map or what we call Combatscape uses a square grid 3d map which you can rotate freely to see all sides of the action. This map looks similar to the Areascape except that movement is limited to the grid and by turns.
Tactical Combat

Control up to 6 characters per team, and have multiple teams working in concert to execute tactical maneuvers against many or more powerful foes.
Action Points

The combat system uses Action Points. A character can perform several actions in one turn, as long as he has enough Action Points to spend. This is in contrast with other tactics games that allow a character to perform only one move action and one attack action per turn. This grants a greater depth of tactics, allowing the player to perform more elaborate and concerted attacks on the enemy.
Personalities

Character personalities play a big role in combat and may influence how they interpret your commands. Discover who works best with who because some Graywalkers don't see eye-to-eye with each other. If characters in your team hate each other, make sure to keep them separated when fighting or you may just find one of them hitting your teammate "by accident"!
THE LANDS OF PURGATORY
Purgatory was forged during the cataclysmic event called the Rupture. It merged parts of Heaven and Hell with our world. The result is, the locations where these parts appeared mystically displaced what was there before to different corners of the world. Many of these displaced lands were "caught" by the area known as the Bermuda Triangle and this new land mass was formed.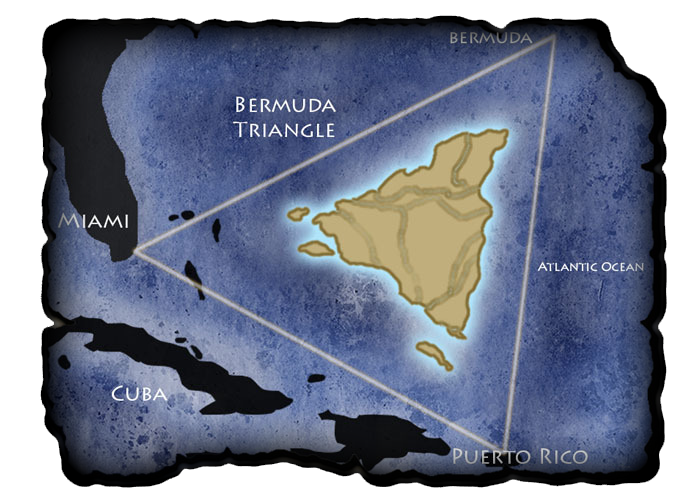 Location Map of Purgatory in the Atlantic Ocean
20 Years later, Purgatory and its people have survived and thrived. They have been protected from most of what happened to the rest of the world and were hidden by the same energies that protected the Triangle the way it always has. Unfortunately, Purgatory has finally been discovered and denizens of Hell are slowly moving into it.

The status quo on Purgatory is slowly changing and you will now decide the course of what will happen for its future. This place is where your adventures and legend begins.
MAGICAL WEAPONS
As mentioned before, there are magical weapons existing in the world of Graywalkers. Most of these weapons are mystically enhanced to deal more damage, be more accurate or have an additional special effect (ex. Flaming sword). The magic is normally added to archaic weapons such as swords, axes, hammers, bows, crossbows, spears and the like.
MAGICAL ARMOR
Like it's magical weapon counterparts, these are magically enhanced suits of armor or objects (ex. rings, amulets, etc) that provide additional protection and abilities. The protections provided vary from providing you with dodge bonuses to avoid getting hit or reducing the amount of damage you take when you are hit. It can also render you temporarily immune or resistant to specific types of attacks (ex. fire, cold, magic, etc)